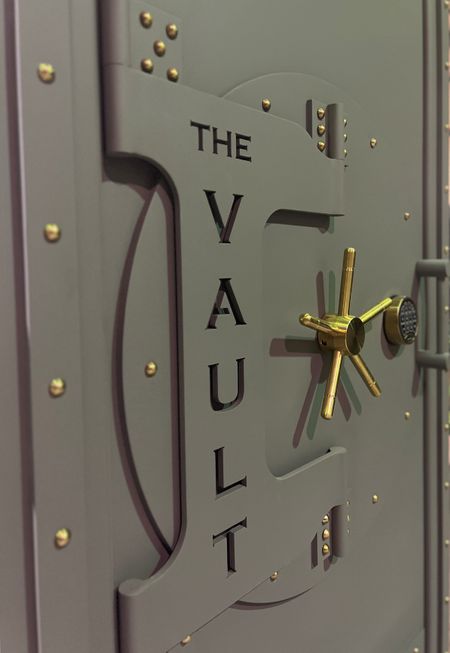 From Simple to Style
Elevate your security with vault doors by Smith Security Safes - where uncompromising security, heavy construction, and customization meet.
Standard & Custom Sizes: Off the shelf or designed just for you
More Security, Less Spend: More steel for your dollar
American Made with a Lifetime Warranty: Solid construction and peace of mind
Vault Doors Starting at $3,950
Protection Level
We understand that every individual, every business, and every situation is unique. That's why we've designed a tailored vault door line up so you can choose the level of security that fits your needs. From low protection to high protection, we've got you covered at every step.
Get a base level of security with the Titan Vault Door and work up to the Stainless Steel Elite Vault Door for maximum security. Want to save a step and pick our most popular doors? Look at the Heavy and Magnum vault doors are the most popular models in our line up.
Protection levels to fit any budget
Heavy duty plate steel construction - not thin sheet metal
Easy install stronghold flange system, with anchoring upgrades
Design Options
From simple and rugged to a show room shine, you can custom design the look of your vault door.
Choose a steam punk finish for a vintage industrial look
Match any paint color and finish - just ask! Rugged textured, matte finish or gloss paint options
Add custom logos, family names, and designs - check out our Photo Gallery for ideas!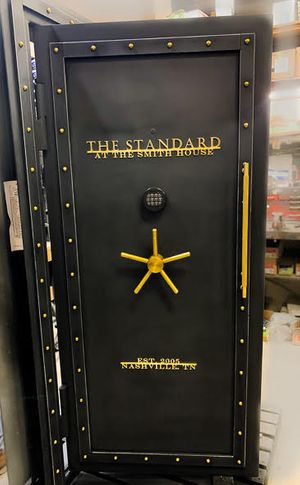 Security Features
Every door comes standard with a re-locker and a UL rated lock. Optional hard plates protect internal mechanisms from attack.
Inside release and panic room feature on every door
Choose the Pro or Premium security packages to get 2 hard plate upgrades
Upgrade security with an AR500 door plate or torch proof stainless steel layer
Smith Security Safes builds industry leading vault doors with superior craftsmanship and the toughest security features.
We offer many vault door styles to suit your needs. Below you can see all of our standard vault doors starting with the Titan Vault Door up to the Stainless Steel Elite Vault Door. The Light vault door is an entry level vault door and the Stainless Steel Elite is our most secure vault door. The Heavy and Magnum vault doors are the most popular models in our line up.
The models vary in door steel thickness, frame thickness, door opening, and standard options. Some of the options include paint color and texture, handle and lock finish, lock type, upgrades like a stainless steel laminate or AR500 door skin, numerous security upgrades, and custom graphics. All of our vault doors are fully customizable. Don't see exactly what you need? Let us know and we can design something to work for your situation. Our attention to detail and solid reputation will provide you with a reliable vault door that will provide a lifetime of protection. Our vault doors provide a life time of security.
Check out the links below and give us a call to discuss what level of security will best fit your needs.
Need a custom safe door? We make custom safe doors every day of the week. Do you want a safe door with your name in it? No problem! Do you want matching safe doors that blend in with the current colors of your home? We can match your safe doors with any color.
Don't know what you want or where to start? Give us a call today! 800-521-0335