Testimonials
Why We Do What We Do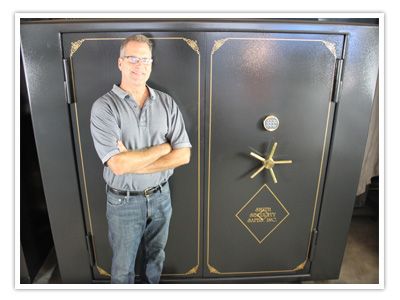 Some of our clients have shared their thoughts about our products and service and we are grateful.
We're constantly pushing ourselves to innovate and bring you better products.
If you want to share your testimonial or have feedback about us, please email me at jami@smithsecuritysafes.com or doug@smithsecuritysafes.com.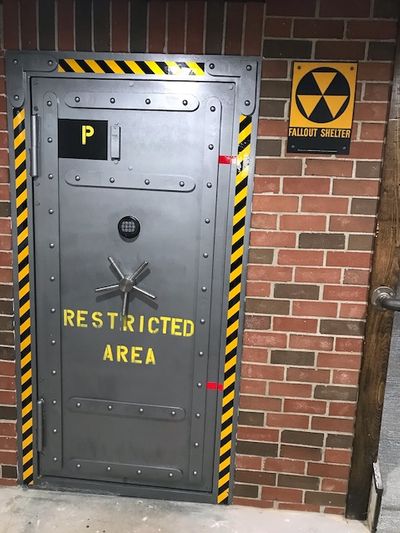 "Wow. This will be extremely tough to express my experience through words. I personally met with Jamie and he handled the ordering. Due to the supply and demand issue at the end of 2021, I had to be patient throughout the process. Jamie is a very busy man but was always quick to communicate with me. I had to give Jamie measurements over the phone and they got them 100% perfect. Jamie stayed with me through the whole process from start to finish. Great quality product! This was a large investment that I am still happy three months after. And the best part... Made in the USA. Thank you again Smith Security Safes for the great product, custom build and personal customer service."
-Ma O.
"I just wanted to reach out and say that the safe room door is better than we could have possibly imagined. Thank you for working with me and bringing this vision to life."
Annie J.
"Just wanted to follow up. I am very pleased with the Vault door you manufactured for me. The fit and finish is awesome. Very high quality workmanship. Installation was a breeze following your instructions. The door is something I am proud to show my family and delivers peace of mind because of its strength and security."
John M.
I wanted to let you know that today I had the opportunity to test out all the features on the door I purchased early this year and had installed in March, for the safe room I had built in our new home.
I had tested and have been using the basic features of locking and unlocking the door with the key pad lock & exterior spoke handle since we moved in the house in July. I finally had a chance to become familiar with manual bypass keys and the inside handle, locking & unlocking the door from the inside just today and I am very pleased with it and how easy it is to do.
The door works flawlessly and is exactly what I had envisioned in performance and appearance for our safe room. Thanks for guiding me through the selection process, keeping me informed along the way and for turning out a product that exceeds expectations. You do wonderful work.
I will certainly be referring anyone interested in a safe door to you."
Dan G.
"Hello Doug! I love the door. Couldn't be happier. Thank you so much!"
Dominick
"Hey Doug!
They had to use a bobcat with forks to lift it but once vertical and resting it was a snap. The door fit PERFECTLY!
We at first couldn't get the lock to function but we called the number and Jamie really helped us out by advising us on corrective actions. Many thanks!"
Jeff and Carol.
"Mr. Smith,
Thank you sir for your reply with full details on just what I needed. I wish everyone was as easy to deal with as you are.
We will try to be repeat customers if we buy another house!"
Kindest Regards,
Jarrod W.
"Working with Doug was fantastic. I built a custom home and wanted the perfect vault door. I needed help with sizing, specifications and installation advice. Doug helped me every step of the way and we now have the perfect safe room with a high quality door."
Matt H.
Doug,
It's been a pleasure to do business with you, you're a true professional. I also greatly appreciate the constant & clear communication throughout this entire process. Thank you!
- William B
The people at Smith Security Safes make great vault doors. I called Doug and told him what I wanted. He pointed me in the direction of the magnum series. When I received the vault door, he was very helpful in guiding me in the ordering process. He said I should need six people to safely install my new vault door. He was probably right. A little less than 2 hours and it was in. Perfect fit based on telephone measurements. Perfect. Great investment and custom built the way I wanted it. Use these people! They are number one! Thanks again Doug and Doug's employees.
- Jason
Got the door today!!!! We LOVE it!!!! Great work to you and your staff! Would HIGHLY recommended your company! Thank you again Doug! Stay Healthy and Safe!
- Kristie
"Last year I purchased a vault door from you. When the door arrived, it fit very well. The installation took less than two hours and has worked great since.
You have a great product and great service and support, thank you!"
- Derek S.
Good Morning Doug,
I just wanted to let you know we are very pleased with our safe door! It is absolutely beautiful, we love it!
Thank you Again!
Becky W.
Doug,
Looks awesome, Dustin was a pleasure to deal with. It was a pleasure doing business with you, great product.
John - Maryland
Doug
I wanted to thank you and your guys for the safe door you built for me. You really care about your product! You show great workmanship, even on a small door like mine.
Very easy to install. I painted it and it turned out perfect. I love it!
I wish there were more companies like yours.
It is very nice to see somebody take pride in what they do.
Thank You again,
Gary
Doug,
We got the door on Friday, and it looks awesome! Thank you! Your installer is very professional and is a great asset to your company! I will be using your company in the future and passing out your name to everyone I know.
Thanks Again!
Doug,
Wanted you to know that I am a very happy customer, just as you and your foreman stated the safe was unloaded with one other guy tipped right off used the steel rollers to place the safe and I love it.
In this fast pace world no-one wants to take time to talk/sell/show concern; well you did all this! It makes me feel good to deal with a per son not just a company.
Even with a house alarm system it gives more relief when leaving and especially when returning home that all is well. If you need any reference for any future sales feel free to have them e-mail me...
Thank you
Mr. Smith
I thought I's drop you a note to let you know how satisfied I am with my new safe. I understand that Tyler mad the safe. I met him when he delivered it here to the house. He did an excellent job and was very professional installing it for me.
Thank you again
I bought my safe from Smith around 1986 and I just want to say since day one I have loved it and still do. I looked everywhere for an affordable secure safe and Smith's was the winner. Just wanted to drop a line to you guys and say thanks for a well made and durable safe that has offered me security for my weapons for years.
Baton Rough, LA
Dear Doug,
I just wanted to take a minute to praise your product.
In Feb. of 2006, we unfortunately had a house fire. There was snow on the ground and we live on top of a mountain, so the fire trucks never got any water to the site. My vault was in the basement and had 12" concrete walls and ceiling with your heavy vault door installed. There was about 6 feet of red hot material on top of and surrounding the vault. The next day after the fire we tried for hours to get through the vault door. pulling with a tractor and using several types of cutting tools we were wasting our time and did nothing but tear up our tools. We finally cut a hold through the middle of the door to gain access to the vault.
The good part of the story was everything in the vault was OK. Tears came to my eyes when I saw the family Bible, which was brought over on the Mayflower, and it was fine. All of my weapons were serviceable. there was some smoke damage, but I truly believe if I would have sealed the door better, I would have had no damage.
As you know, I recently bought 2 new vault doors from you. I am confident that once I seal these properly, all of my goodies are safe, thanks to Smith Security Safes
Thank you very much for the great products, I will always recommend your doors to anyone who wants their set-up bulletproof.
Berryville, Arkansas
Hi Doug,
After having my safe for over 13 years and having moved it six times in and out of five states, it had remained unflawed until my recent move. During the handling, the movers put some bad scratches in the beautiful metallic green finish. I was more sad than angry as I have always been proud of it's elegant finish, and the privileged few who have seen the safe have all complimented on that. After this much time I didn't expect to be able to contact a company I did business with that long ago, let alone get information on the paint used back then. Much to my delight Smith Security safes is going strong and easy to find on the Net. I was really pleased with your prompt reply to my email and quite impressed that you not only knew what paint it was, but that you also offered send me some touch up at no charge.
Thank you for providing a well made, durable product backed up by a prompt response and solid support.
Jack, Wisconsin
Hi Doug!:
My apologies for taking so long to advise you that the safe door arrived in good order, my son picked it up at the YELLOW FREIGHT dock Friday late afternoon. Saturday morning, he brought it up to my home along with a couple of his friends. I had two of my friends here also. Together, we man-handled the door into position and my carpenter plumbed the door & secured it to my concrete walls.
Look for additional E-mails from me for possible additional orders. Many of my friends have guns and with the drug problem being what it is, they want to secure their hard earned firearms.
My sincere THANK YOU to you and all your employees that worked on my door. YA ALL DONE GOOD!!!!
Gary
Dear Doug
We wanted to write to let you know how impressed we were in our recent dealings with you and your company. We purchased our house about 4 years ago, complete with our very own version of Fort Knox in the basement. The handle on the vault door had broken and we were at a loss as to how to fix it ourselves. We telephoned and you explained how to get the lock apart to assess the damage. Once this had been done, we wrote to you explaining the situation and you immediately shipped out a new handle mechanism which has now been installed and everything is working 100% once again. We are very grateful for your fast and helpful attention and would have no hesitation in recommending your company to others.
Best regards
Clive Wotton
Hello Doug,
I called you about three or four weeks ago about my house burning. I'm sending you pictures of the house any my Smith gun safe. I had a 36 gun safe with the fire board lining, which saved my guns. It done its job. I never thought I would need it for a fire but I did.
Please send me a price on your Oak Plus safe for 45 guns...
John Upton
Doug,
Attached are the pictures from my recent installation of your vault door. I should mention that the information you provided was a bit misleading - you said the installation should take less than an hour. After we got the door in place, it actually took about 15 minutes and would have taken less time
except that I am very cautious.
The door arrived exactly as promised, on time and in good condition, and I have to say it exceeded my expectation - which was probably because you were a very easy person to do business with and I tend to be skeptical when dealing with someone for the first time (hence, I typically prepare myself for a disappointment). In this regard, I should mention that the word "disappointment" never got mentioned when dealing with you and your company. I was always able to reach someone at Smith Security Safes whenever I had questions about product, installation, delivery, etc. (before, during and after the sale).
Instead of a vacant space, I now have a vault that provides: a secured wine vault, a panic room, a hurricane shelter and a whole lot of extra resale value for the home I just built and plan to sell next year. One last note, even though I am a home builder, I believe that anyone who has ever used a ratchet can install one of your doors. I will mention that the most important consideration, is what you warned me of - making sure that you have adequately prepared for the door before placement and to ensure that you have enough manpower and clearance to deliver the door from the vehicle
to its ultimate placement. I like having a home for sale that is differentiated from the others on the market. It's a pleasure doing business with you and I have no doubt that we will be doing business again.
Regards, Tom
Mr. Smith,
Thank you for all of your help with this project. This is my first Vault door and I want to get it right -the first time.
You might be interested to know that I researched several companies looking for the one I wanted to do business with. I narrowed the list to 4 and checked references and BBB's. One of the ones I checked out was Private Security Products. I sent them an inquiry and started my research. I couldn't find any company information so I scratched them f rom my list. After I ordered my vault door from you, Chris with private Security Products sent me several e-mails politely asking why I did not choose his company. I replied with my list of my reasons, one of which was that I suspected that he did not build anything. He replied that I was correct and asked if I would tell him who I went with any why. I told him. He replied that he had tried to sell your stuff and that "it was very good but a little expensive". He went on to say that many customers only look at price.
You might also like to know that, during my research phase, I asked a friend of mine for recommendations. His name is Mike and he is some sort of world champion pistol shooter. He just defended his seniors title for the 4th time. Anyway, while he does not have any of your equipment (yet), he knew 4 people who do. I contacted all 4 of them and all were pleased with their safes and would buy your product again. That's why I came to you.
Chris
CEG Services Inc.
Mr. Smith,
The Vault door which I purchased from your company arrived exactly when you said it would. Saturday we installed the vault door. The door is perfect in every way. The size was exactly right. The flange was exactly right (I'm glad that you asked about making it one piece. It was very easy to install the door and the one piece flange looks great. The finish on the door (inside and outside) is perfect! The door opens and closes easily and the combination lock is exactly what we wanted. My customer could not be more pleased, and that pleases me.
Rest assured, next time I need a safe or vault door, your company will be the only one I call.
Also, you may ignore the e-mail I sent asking about the combination and the resetting tool. I found both attached to the door, just as you said they would be.
Please feel free to reproduce this note in your advertising and I would be glad to provide a reference to any of your potential customers. My contact information is listed below.
Thanks again for all of your help with this door and for your outstanding customer service.
Chris
Hi Doug
We just (20 minutes ago) set my magnum safe door. It was a breeze other than getting enough guys to stand it up (dang thing was heavy) and move it in place. Installing it was so very easy. It looks great and I feel so much better (when my guns are inside). It really added to the look of the building and looks so professional. I hope I never write to you about how strong or fireproof it is but I will say that I am a very pleased customer. Please list me as a reference if needed.
Sincerely,
Mike
Hi Doug,
Just a quick note that my magnum vault door is installed and fits perfectly. Installation was super easy (considering it weighs 1000 lbs!) and everything works great. I appreciate your working with me to design this custom size door. I will gladly recommend Smith Security Safes to anyone looking for an affordable solid door or safe with great customer service.
All the best,
George, Tolland, Connecticut
Doug,
Finally got the Vault door installed and trimmed out. I just wanted to say thank you for your great service and excellent communication in helping me get the door built and delivered. I gave you high praise on the Guns and Ammo forums (a chat forum from Guns and Ammo magazine).
I attached a picture of the vault door installed; thought you might want to see your handiwork completed. Thanks again for the excellent workmanship, on time delivery and for answering all my questions. If you would like to use the picture feel free.
Thank you,
Tim
Doug,
I wanted to let you all know how pleased I am with my vault door. It takes a lot of talent and teamwork to produce a vault door of that quality. I really appreciated you meeting me in West Virginia at your cabin and bringing the vault door,that worked out great,I only had to drive 20 miles to pick it up! It has been a really positive experience from start to finish with your company,and also the fact that my vault door is American made was better yet. My father and I installed the door today and it looks great!
Thanks again!
Jay
Hi Doug,
When the door arrived, I was astonished! It was so much more than I had imagined. My friends said, "Are you opening a BANK?" Well, it will certainly be secure, with 10" steel reinforced concrete walls, a 6" concrete ceiling with 10" steel beams supporting it, and of course, the Smith Security Door.
Joe
Kentucky
Hi Doug,
I have finally gotten around to sending you a few pictures of the 'Heavy Door" you built for me this year. I am very pleased with my door and it is definitely a conversation piece when friends and family come over.
Thanks
Marcus K.
Dear Mr. Smith-
It was a pleasure having Mr. Miles install our door. After seeing what it takes to move a 1200 lb. door to my basement, I would never have been able to do it. Mike had all the necessary tools and jigs made up to make this a smooth move. I would recommend Mike Miles to install all your doors. I have attached a few photos of what kind of work and manpower it takes.
-Sincerely, Doug
Doug,
I bought a safe last summer. I'm in upstate New York and you might not remember me. The safe we put in awhile ago is very nice. Everyone who sees it is impress and a couple of them even wish they put in a room with a safe door. Thought you might want some positive feedback.
Thank you, Thad W.
Doug,
Just wanted to drop you a quick note to let you know how pleased I am with my Heavy Duty vault door. Excellent workmanship, aesthetically good looking and rock solid design, bravo ! BTW, installer you sent was prompt, courteous, professional and a good conversationalist to boot.
Thanks again for a great AMERICAN made product!
Mark H.
Doug,
I just wanted to send you a quick note to tell you how pleased I am with the heavy duty door. Your guys were great helping load it into my truck and the main thing…….QUALITY.
Quality construction, quality operation, quality appearance and quality personnel. It's refreshing to see it still exists. You're a blessed business man.
Thanks!
Barney Cook
Doug,
I wanted to let you know how very pleased I am with my new vault door and my entire experience with Smith Security Safes. The process of identifying my requirements, design, specifications, and the options for the door was straight forward and effective as evident by the successful end result. It's encouraging to know that you as the business owner, took your time to discuss all aspects of the project, realizing that it's an important undertaking and investment for your customer. You always had time to address my questions and concerns about the details no matter how slight, and I do appreciate that. One thing that's rare in any business is that there was never a hard-sell approach to either the purchase or the installation services offered, and that means a lot. I'd say that speaks directly to the quality of your product, your genuine interest in your customer, and your company's 30+ year's reputation.
The installation went flawlessly, and I attribute that to the workmanship that went into construction of the door and frame, and of course the expertise of the installer, Mike. His preparation, work ethic, diligence, and knowledge of mechanical/structural engineering is remarkable and made the delivery and installation appear effortless. I very much appreciate Mike's services.
I'm recommending Smith Security Safes to my friends and anyone I encounter who is considering a safe or vault door because I believe it's by far the best choice among the competition when considering Smith's product quality, value, expertise, and exclusive customer support.
Thank you for making a high quality product and always being available to address my questions and provide sound advice.
Sincerely,
CT
Maryland
I went to shopping this weekend and looked at the most expensive safes I could find, and while they were nice, Smith's Redwood safe is much heavier, has wood shelving rather than particle board and is much nicer. I would highly recommend Smith Security Safes to anyone. They make a great product and are very easy to work with.
Thanks,
Dave
Thanks again! We love my room and door!
Don
Hi! Doug please see attached a picture of the installed custom safe doors, they came out gorgeous, the doors look & work perfectly, you make great quality products & have the best customer service possible.
Sincerely,
Nachman
Doug,
Thanks for the help on the phone this week! Enclosed is a picture of the finished vault. Forward appearance suggests a simple room but behind the sheet rock is a different story. Much concrete and steel! I do appreciate the quality craftsmanship of my Magnum vault door.
Vic
Hello Doug, just wanted to touch base with you and let you know that I really like the new Magnum Door.
Mike Miles and crew did a nice installation job. I was worried about the weather but Mike assured me that the door would be installed as scheduled unless the weather was very extreme. The fit and finish of the door is great and just what I wanted and needed.
I appreciate the time, effort, quality and attention to detail from the original point of contact, through the fabrication and finally the installation.
Thank You, Roger W.
Doug,
I have been wanting to take the time to let you know how extremely happy we are with the vault door! We just love it! My sister and brother-in-law will be contacting you shortly about a vault door as well.
Thanks again for a GREAT door!
-Connie S
Doug,
Good afternoon. I just wanted to tell you what a beautiful safe you guys make. I couldn't be happier. A friend of mine is looking for one and I gave him your name. Also, Mike the installer was excellent. Two thumbs up!
-Steve S.
Hi Doug,
I installed my door this last weekend. It is amazing. We used some industrial castors and an engine hoist. The door went in as anticipated with very little effort. Thank you for all of your advice. It was very helpful.
Thanks so very much,
Larry R.
I purchased a door and frame (Standard safe door) from you in the late 90's (when you advertised in Shotgun News and Gunlist), built the box out of 3/8" steel plate attached to an angle iron frame with a modular plywood interior for 80 long guns with pistol shelves above. I painted it and built it into the room. After nearly 30 years, it's still as smooth and sturdy as the day it was made, lock is perfect, and of course the peace of mind is invaluable. Over the years, many friends have admired the gun safe, and I've recommended your products to dozens, hopefully at least a few have made purchases, as I know they'd be as happy as I have.
-Mark V Portsmouth, NH
Doug,
I operate a farm and ranch store. I find myself constantly being let down when I buy something from somebody other than my regular vendors. We pride ourselves here on customer service and making folks happy to spend their money with us and it seems as though everywhere else I go nobody else has any real concern for their customers anymore. I am pleasantly surprised to say that you solved the issue satisfactorily for me, and you will definitely have my recommendation when anyone asks where I got my door.
Thank you again, Casey.
I just received my custom made safe from Doug yesterday after about 3 months of back and forth to get it just the way I wanted it. It is very difficult buying something like this sight unseen and knowing that returning it would be a nightmare. Doug was extremely helpful and patience thru out the whole process – lord knows I asked some crazy and perhaps insulting questions. After finally receiving the safe I could not be more satisfied. The options were a bit daunting not having any background in this area but we nailed it. The price was VERY GOOD compared to all the other big box stores and the other more well-known custom safe makers. So if you are in the market for a home safe of any level do yourself a favor and check out Smiths Security Safes you won't be disappointed.
Thanks Mike
Just received our door and it is awesome!
Thanks for everything.
Woody
Twenty years ago we bought 2 doors from you, one to Batavia, Iowa and one to Floris, Iowa - My brother was a FFL dealer and I am an avid collector.
We built a room in the corner of our basement. We used a brick layer of cement filled blocks, used angle iron on the doors, and installed a welded plate on the window and ceiling.
We had humidifier running constantly and monitored the humidity regularly. The only problem was that we didn't make it big enough! Just so you know, we have been so happy with the door. As this world gets crazier and crazier (who would have thought 20 years ago), it has brought us comfort to know it would be next to impossible to penetrate that door.
A friend just inherited 70 guns from a single shooting buddy that passed and is wanting to build a safe room ASAP, so I took pictures of various parts, including your sticker on the inside. LONG BEFORE we had emails or Facebook, but you were very easy to find and you also have a very nice website. Again, just a happy person.
James
Doug,
We got the door on Friday, and it looks awesome! Thank you! Your installer is very professional and is a great asset to your company! I will be using your company in the future and passing out your name to everyone I know.
Thanks Again!
Doug,
I cannot say enough great things about my Magnum Extreme door by Smith Security Safes!
Before the purchase, Doug answered all my questions and there were many of them. The purchase and delivery was smooth and fast, especially for such a large and heavy item. The installation was exactly how described and the door quality exceeds expectations. The door is perfectly balanced! It can be moved with one finger even though it weighs 10x more than I do.
Doug has been great to work with before, during and after the purchase. I highly recommend Smith Security Safes and I will be a returning customer when I build my next vault.
Chad C.
Doug,
Sorry, didn't get back to you sooner but the safe door looks great (better yet in green) and Dustin is a great representative in the field for your company. Thanks again for an awesome job you and your team did making my door!
Joe C.
Doug,
This safe is too beautiful and well made. I will take it with me in my next 2 moves, thanks for making such a high quality product. I love it!!!!
Steven M.
Doug,
Thank you guys so much. You guy rock. Amazing customer service.
Richard P.