The Steampunk upgrade adds a vintage industrial look that can make your vault door stand out. Strapping and rivets are combined with a vintage finish to give a look that makes your door truly unique. Each door is hand finished and is completely unique. We have dozens of configurations and can make any layout you want. We can add any logo, phrase, family name, or symbol to your door with a custom steel cut out. One of our more popular options is to add brass cut rivets and cutouts. Take a look at the configurations below to get an idea of options and layouts.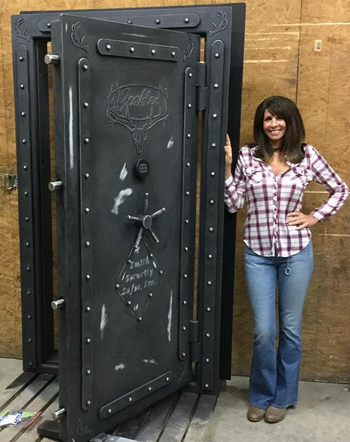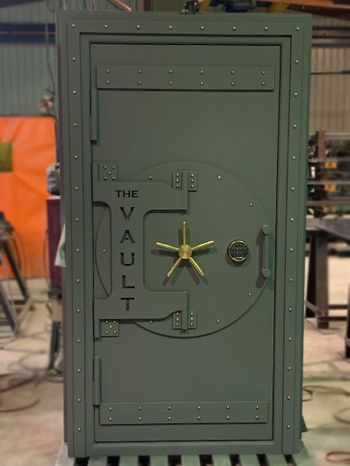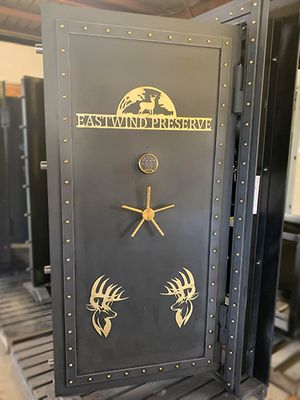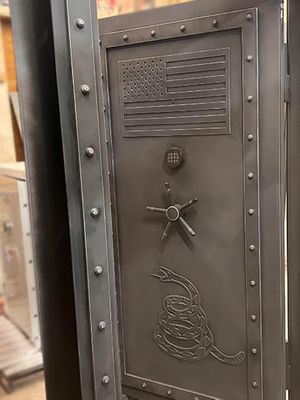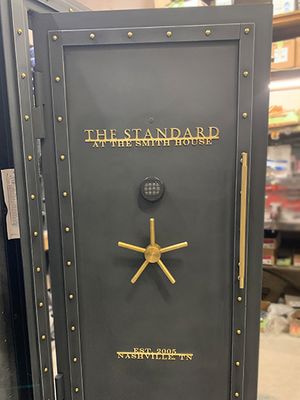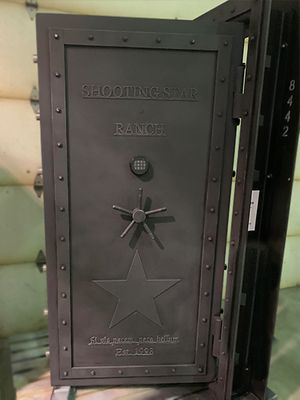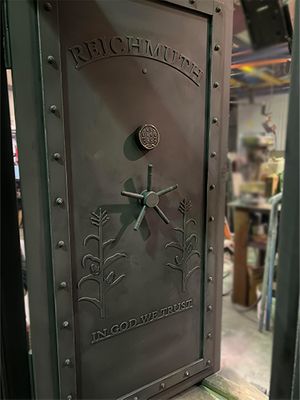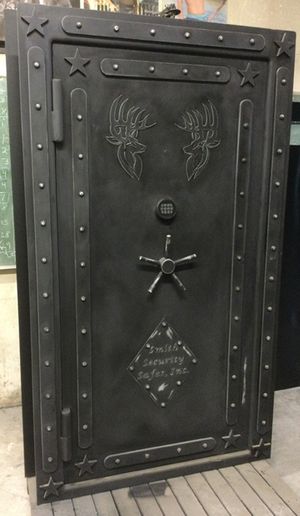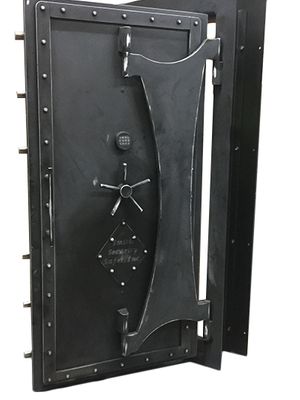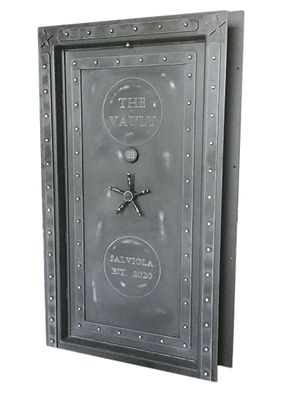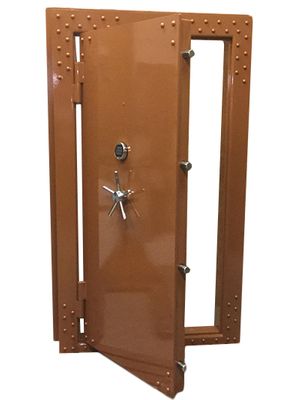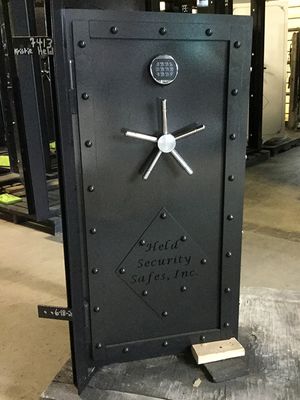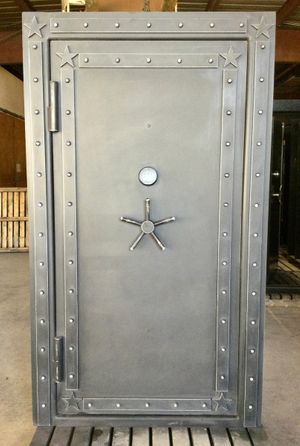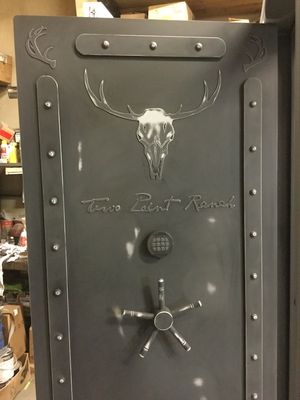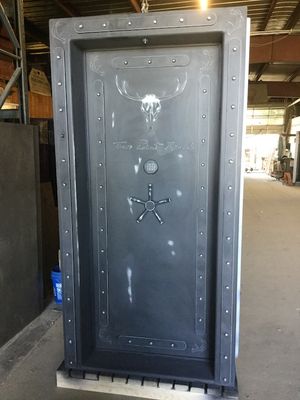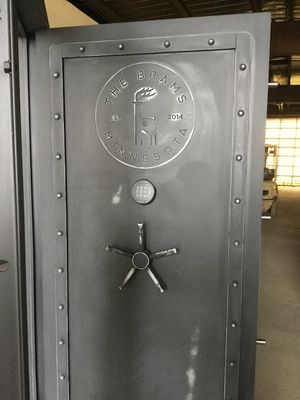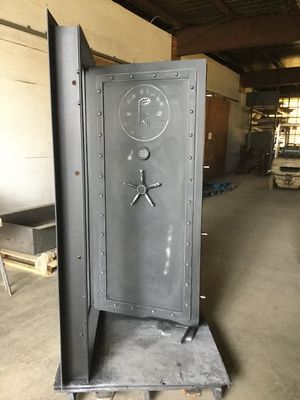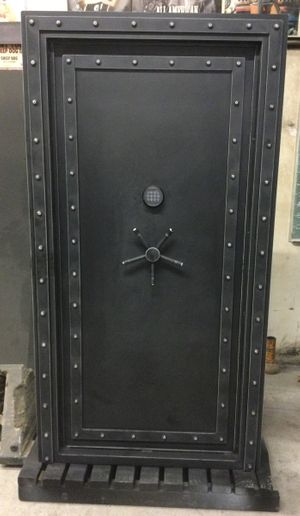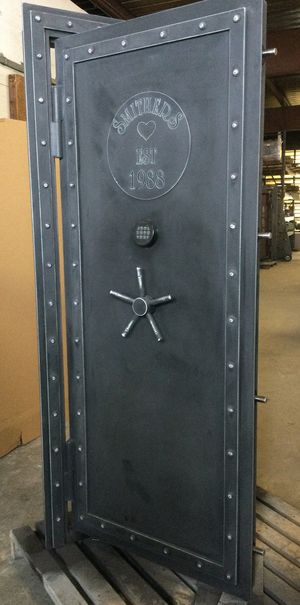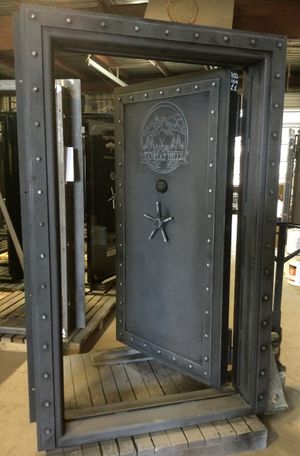 "I have been wanting to take the time to let you know how extremely happy we are with the vault door! We just love it! My sister and brother-in-law will be contacting you shortly about a vault door as well. Thanks again for a GREAT door!"
- Connie
"Good afternoon. I just wanted to tell you what a beautiful safe you guys make. I couldn't be happier. A friend of mine is looking for one and I gave him your name. Also, Mike the installer was excellent. Two thumbs up!"
- Steve