The Smith Security Safes version of a Steam Punk Industrial Vault Door is basically a nice face lift to any of our existing doors. The rivets on this door are not actually functional, they are just for looks, but they may also confuse criminals trying to gain entry and make off with your property. We will place aesthetic rivets in any design that you can imagine. We can have any logo, phrase, family name, or symbol printed on this door in whichever font you request. In the example you see below, we have our Smith's Security Safes logo printed surrounded by rivets bordering the logo and perimeter in the door itself.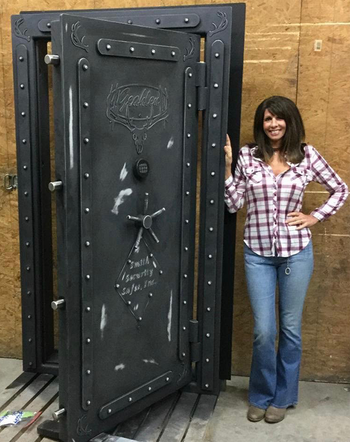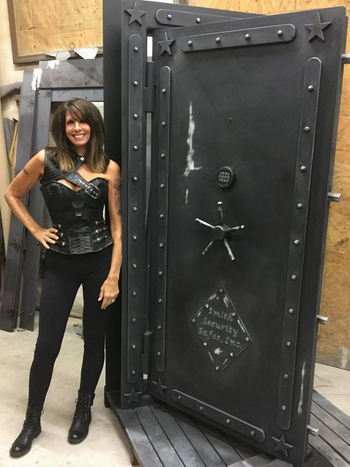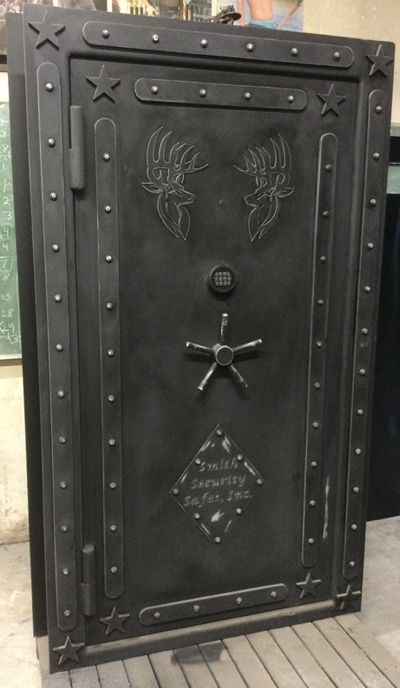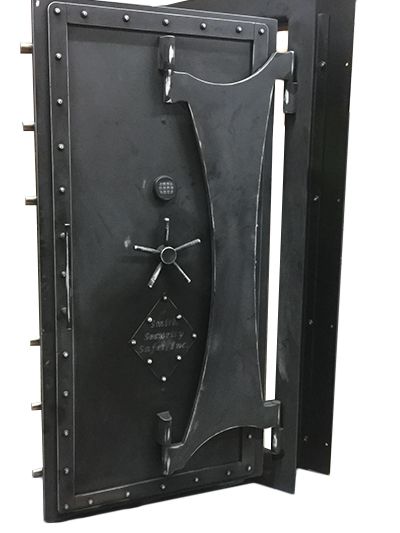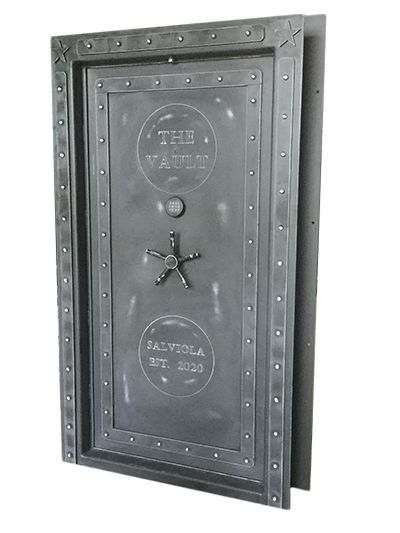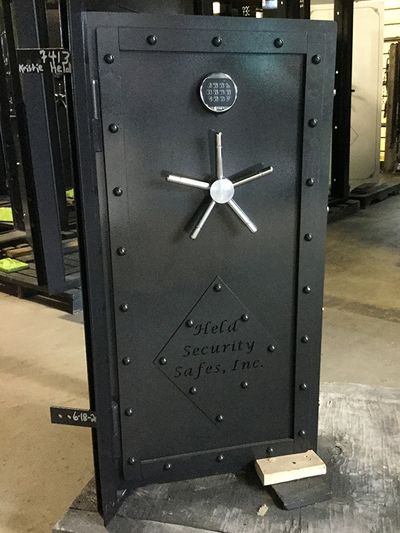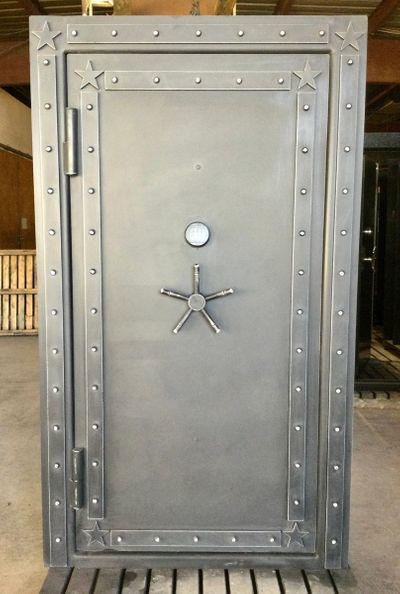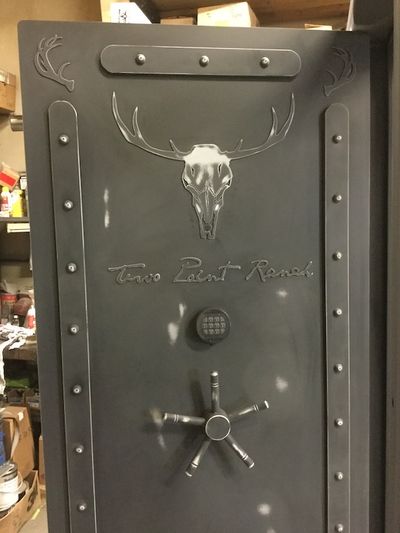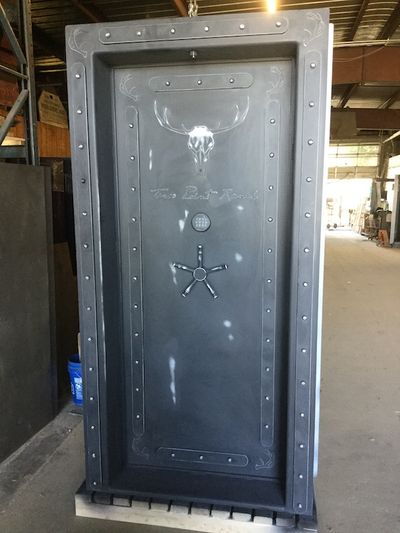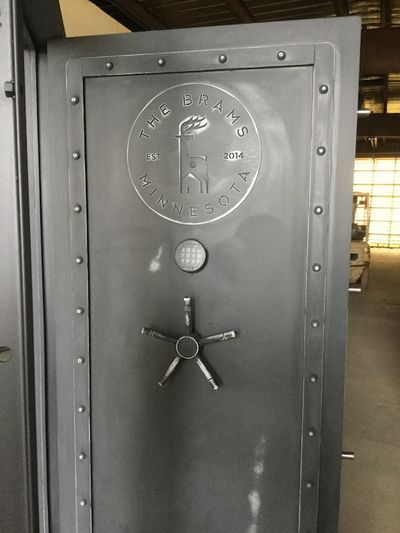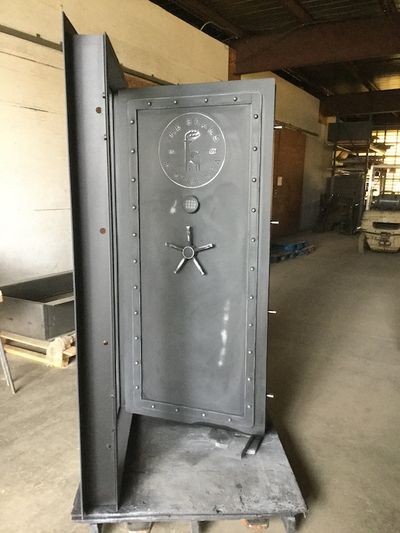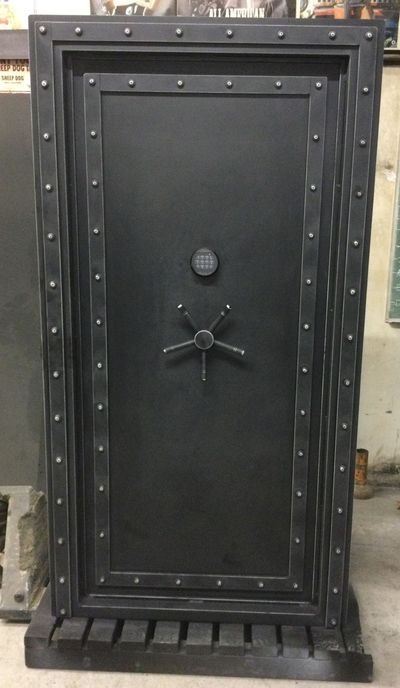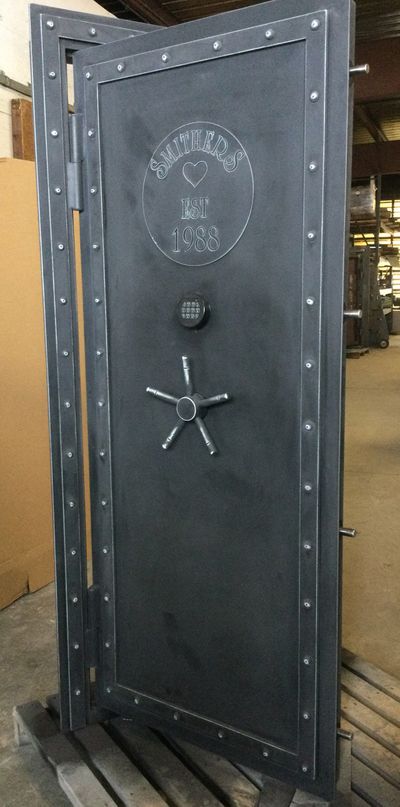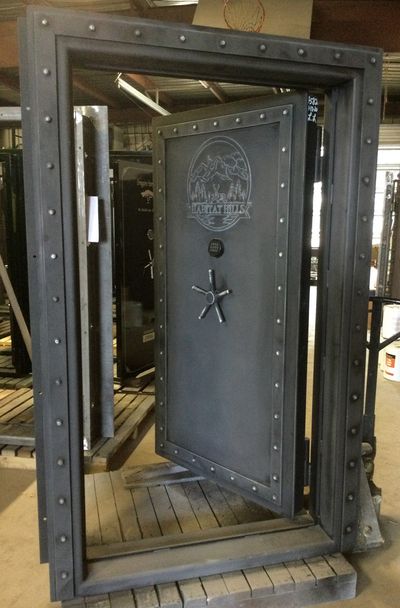 "I have been wanting to take the time to let you know how extremely happy we are with the vault door! We just love it! My sister and brother-in-law will be contacting you shortly about a vault door as well. Thanks again for a GREAT door!"
- Connie
"Good afternoon. I just wanted to tell you what a beautiful safe you guys make. I couldn't be happier. A friend of mine is looking for one and I gave him your name. Also, Mike the installer was excellent. Two thumbs up!"
- Steve