Magnum Extreme Deluxe Vault Door
(Includes All Features Listed Below)
This door is DELUXE. The frame is thicker It has 12 stainless steel plungers. Comes with an extra hidden bypass lock built in so you can still get in if the standard lock is damaged. It has all the extras as the standard option. This door is for someone who is looking to keep their property in an environment completely separated from the rest of humanity. Very few people on this planet could make their way into this vault door, and even for those elite vault breakers, it would take a very long time and would be extremely loud. Nobody is getting into this door without getting caught. We also prioritize this door over others so even though we may have a long line of orders, you get to skip to the front of the line. You can request expedited delivery on other doors on this list, but it will cost extra. It is included with this EXTREME vault door.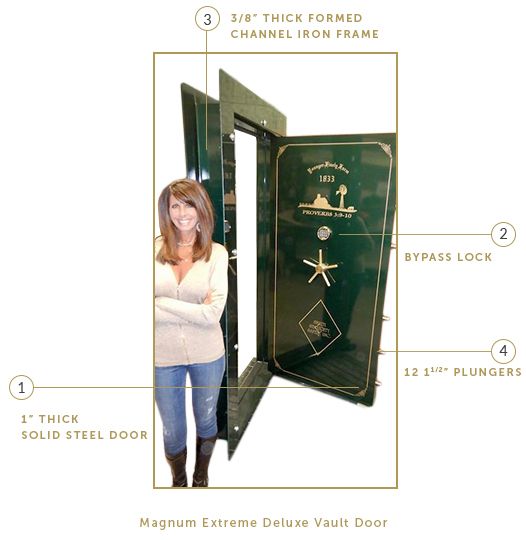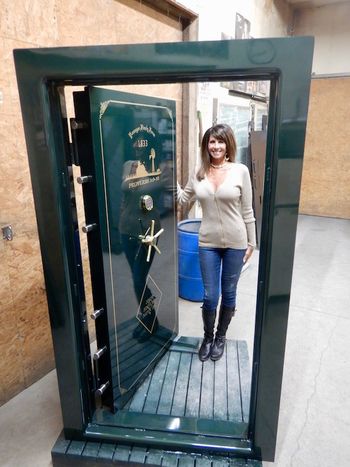 Features:
Price: $9,595
1" Thick solid steel door
12 ga. Stainless steel laminate cover plate
3/8" Thick formed Channel iron frame Inswing or outswing
12 1 ½" Stainless Steel plungers
Painted Tex Black
Inside handle
Easy installation Full inside flange (for a 8" wall)
½" Holes drilled in the full flange, 3" bolts provided
Ceramic fiber
Plunger covers
Thermal relocked
Extra Honey Comb
½" Maganese Roller rods
Bypass lock
5 Spoke handle
Deluxe digital lock (to hook to your security system)
Pinstripes
10-12 Week expedited (non-custom)
Available for preorder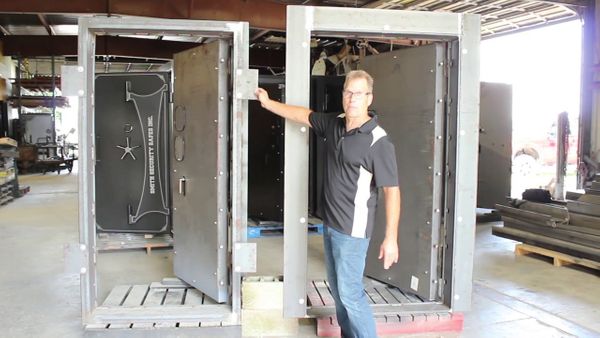 Full Inside Flange | Smith Security Safes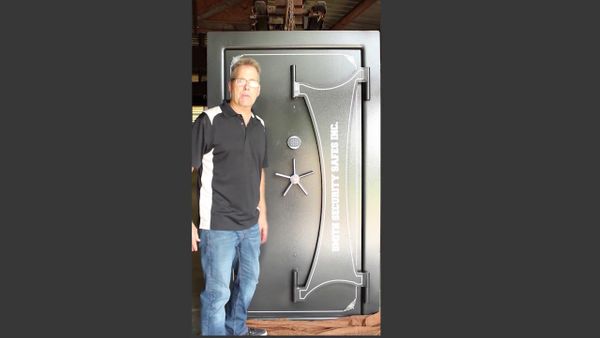 By-Pass Lock Key | Smith Security Safes
"I have been wanting to take the time to let you know how extremely happy we are with the vault door! We just love it! My sister and brother-in-law will be contacting you shortly about a vault door as well. Thanks again for a GREAT door!"
- Connie
"Good afternoon. I just wanted to tell you what a beautiful safe you guys make. I couldn't be happier. A friend of mine is looking for one and I gave him your name. Also, Mike the installer was excellent. Two thumbs up!"
- Steve