Magnum Extreme Deluxe Vault Door
(Includes All Features Listed Below)
This Vault Door Is 1" Solid Steel Door Skin And 3/8" Thick Frame Along With An 11Ga Sheet of Stainless Steel. Made For Maximum Security!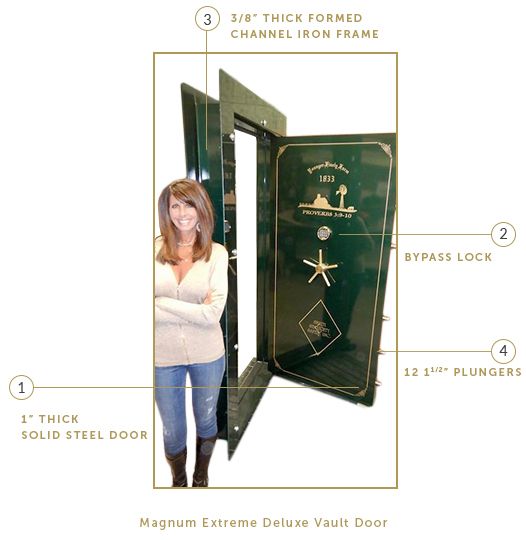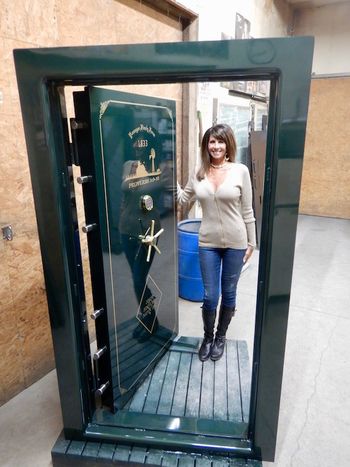 Features:
Price: $6795
1" Thick solid steel door
12 ga. Stainless steel laminate cover plate
3/8" Thick formed Channel iron frame Inswing or outswing
12 1 ½" Stainless Steel plungers
Painted Tex Black
Inside handle
Easy installation Full inside flange (for a 8" wall)
½" Holes drilled in the full flange, 3" bolts provided
Ceramic fiber
Plunger covers
Thermal relocked
Extra Honey Comb
½" Maganese Roller rods
Bypass lock
5 Spoke handle
Deluxe digital lock (to hook to your security system)
Pinstripes
4 Week expedited ( non-custom )
Available for preorder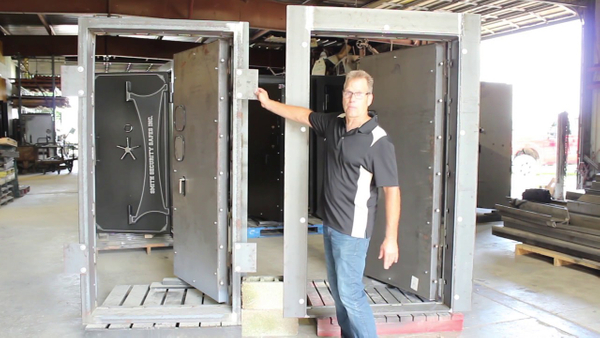 Full Inside Flange | Smith Security Safes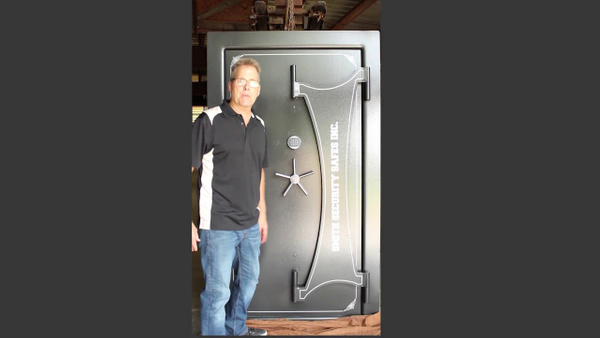 By-Pass Lock Key | Smith Security Safes
"I have been wanting to take the time to let you know how extremely happy we are with the vault door! We just love it! My sister and brother-in-law will be contacting you shortly about a vault door as well. Thanks again for a GREAT door!"
- Connie
"Good afternoon. I just wanted to tell you what a beautiful safe you guys make. I couldn't be happier. A friend of mine is looking for one and I gave him your name. Also, Mike the installer was excellent. Two thumbs up!"
- Steve