Installation
Example of a Recent Installation - Nationwide Installation Available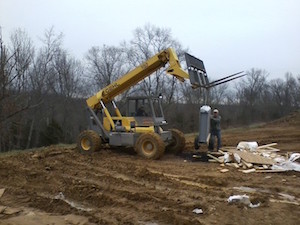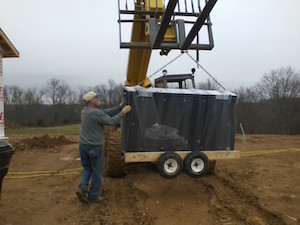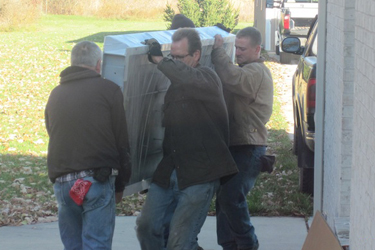 The Double Door Vault Door (DDVD) can be made in any thickness desired. It dismantles for easy to carry pieces. This photo shows one side section.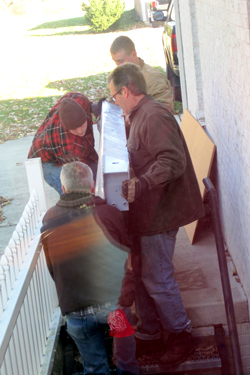 Carrying the Double Door Vault down the stairs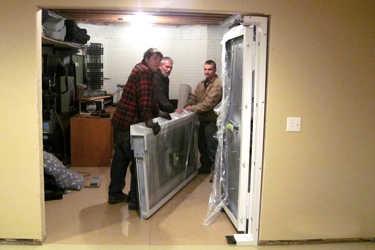 One section is up, the second is ready to install.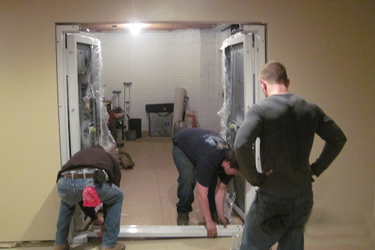 Lining up the full inside flange.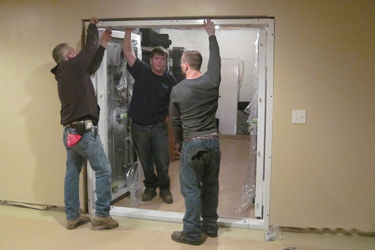 Putting the top section into place.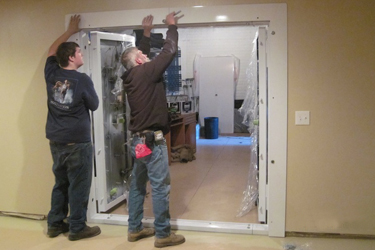 Lining up the full inside flange.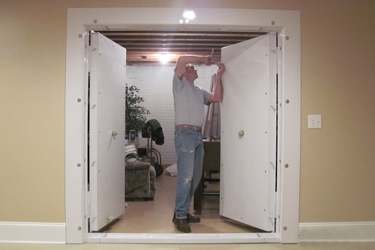 Bolting on one of the inside panels.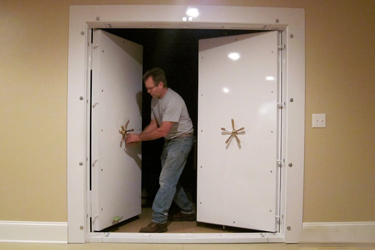 Finishing up the 5 spoke handle.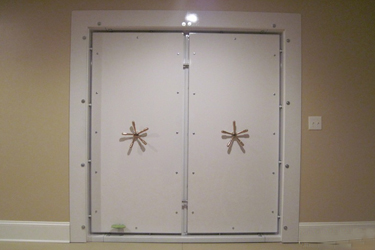 The finished product, on the inside of the secured area. The footplate at the bottom of the left hand door allows the door to unlock from the inside.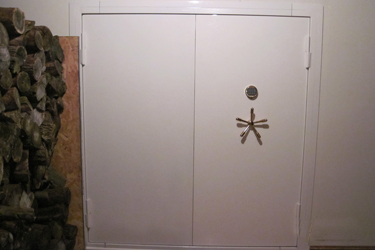 The fished product from the outside.
Full Inside Flange
The full inside flange is the preferred product by many of our customers. This design provides an appealing appearance, more security, and it can protect against fire.